Welcome to Baseball-Lingo.com!
This site won't simply be a list of baseball definitions or a database of glossary terms. I will look more deeply into how the language of baseball has evolved. With each entry, I will explore how it has been used historically, in modern day and even in non-baseball lexicon. I'll attempt to find its origin of use and all the while have a little fun, too.
I've been wanting to a website along these lines for a while. I suppose my long time inspiration is Paul Dickson's fantastic book, The Dickson Baseball Dictionary which I've had owned since the first edition. It's now tattered because of constant reading and re-reading. If any of you are interested in the history of the language of baseball, it's a must read.
Lately though, as I sit at the local coffee shop working on any of my other baseball-related blogs, a gentleman has taken to chatting me up. He's a professor, I think, and knows of my interest in baseball. Sometimes, just to get a conversation started, he'll ask, "So tell me exactly what is a infield fly rule?" or "What do they mean by a pitcher's move to first?". I guess that got my creative juices going and was my impetus for getting Baseball Lingo started.
That said, this won't be a baseball rules website (though I'll certainly touch on that aspect a lot). I'm more interested in delving into the lingo, the jargon and slang of baseball. Some of it will be archaic and obscure and some of it will be of the modern, current variety. I'll touch on these terms of baseball and their origins of use as well as their day-to-day use in our non-baseball lives.
I hope you enjoy your visit to Baseball Lingo and come back again. If you want, become a fan of B-L's Facebook fan page or follow B-L on Twitter @baseballlingo so you'll get notified when the website is updated. Of course, feel free to contact me via email if you have questions or suggestions for the website.
About me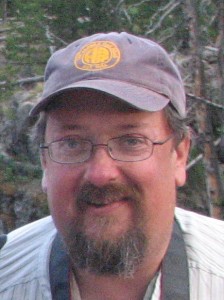 My name is Thomas Nelshoppen and I live and work in Urbana, Illinois in the IT field.  I've been a big fan of baseball since the days of Ernie Banks and Billy Williams.  Yes, a Cubs fan.  I've learned to live with disappointment.  I'm also a avid University of Illinois baseball fan.
My other web projects
I'm an avid APBA Baseball fan and am the editor of The APBA Blog which has become quite popular.
I cover the University of Illinois baseball team at my blog, Illinois Baseball Report.  I'm an  avid photographer and have posted over 6,000 photos of the team in the past six years.
I'm a regular contributor for Smile Politely, a Champaign-Urbana online magazine.  There you will find my musings about college baseball.
There is The Baseball Zealot too but it is laying dormant for the time being.  There might be a few interesting nuggets of information still relevant.
thanks again for visiting Baseball-Lingo.com!
Tom
No tags for this post.